Born Again Concerts proudly presents
Grand Slam
with
The Dome
Ages 14 and Up
GBP20.00
+ Starseed + Last Pirates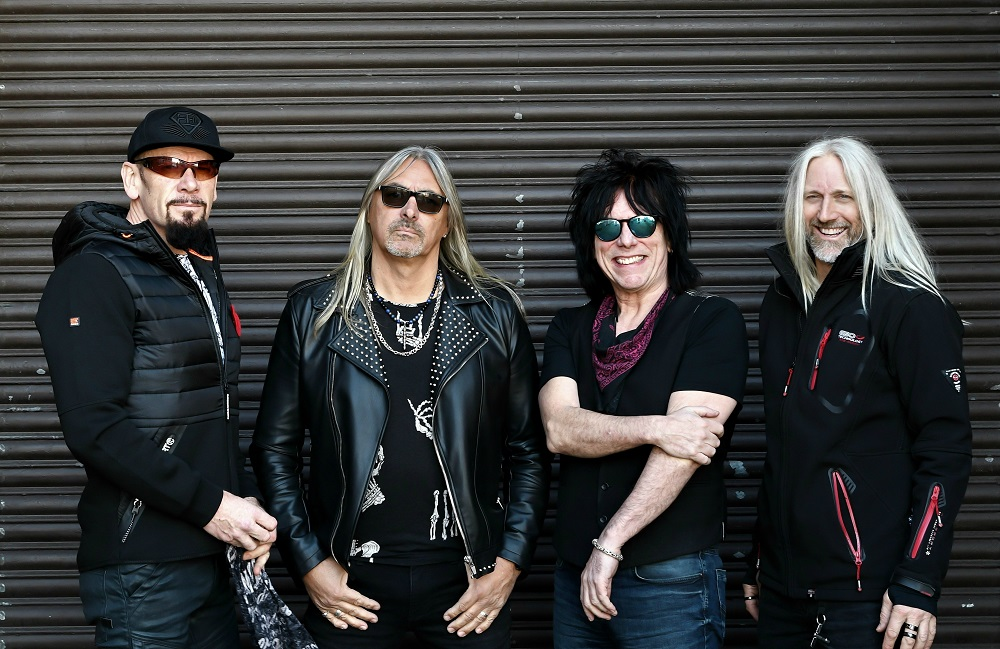 Additional Info
plus Starseed + Last Pirates

14+. 14 and 15 year olds must be accompanied by an adult.


British rock band GRAND SLAM return to form with a new line-up and critically acclaimed album 'Hit The Ground'!

Back in the post Thin Lizzy days, Laurence Archer wrote and performed with Phil Lynott. Sadly, Grand Slam was cut short in its prime, with Phil Lynott's untimely death leaving a hole in the fabric of rock music to this day. Laurence went on to make his name playing with UFO but always nurtured a long-term plan to rebuild the Grand Slam machine. And here it is — primed and ready.
The new band (Laurence alongside Mike Dyer, Benjy Reid and Dave Boyce) honours the band's history whilst also looking to the future — classic tracks co-written by Lynott and Archer sit alongside a set of brand new songs that embody the same ethos of freedom, positivity and adrenalin that ran through Grand Slam in 1984. – (Marshall)
Members playing alongside the links of Blink 182, Slash, Deborah Bonham, The Quireboys, and have performed on some of the most prestigious stages in the UK, US and Europe.
Grand Slam have gone straight into the official UK rock charts at number seven with album HIT THE GROUND the reaction has been incredible. They've enjoyed a promising return to the live arena with sets at Ramblin' Man Fair, Winter Storm Troon, and a run of headline shows in the UK in 2019.

Artists
Grand Slam