Born Again Concerts proudly presents
Show Me The Body
with Island of Love, Stingray
Village Underground
Ages 16 and Up
GBP17.00
Plus Special Guests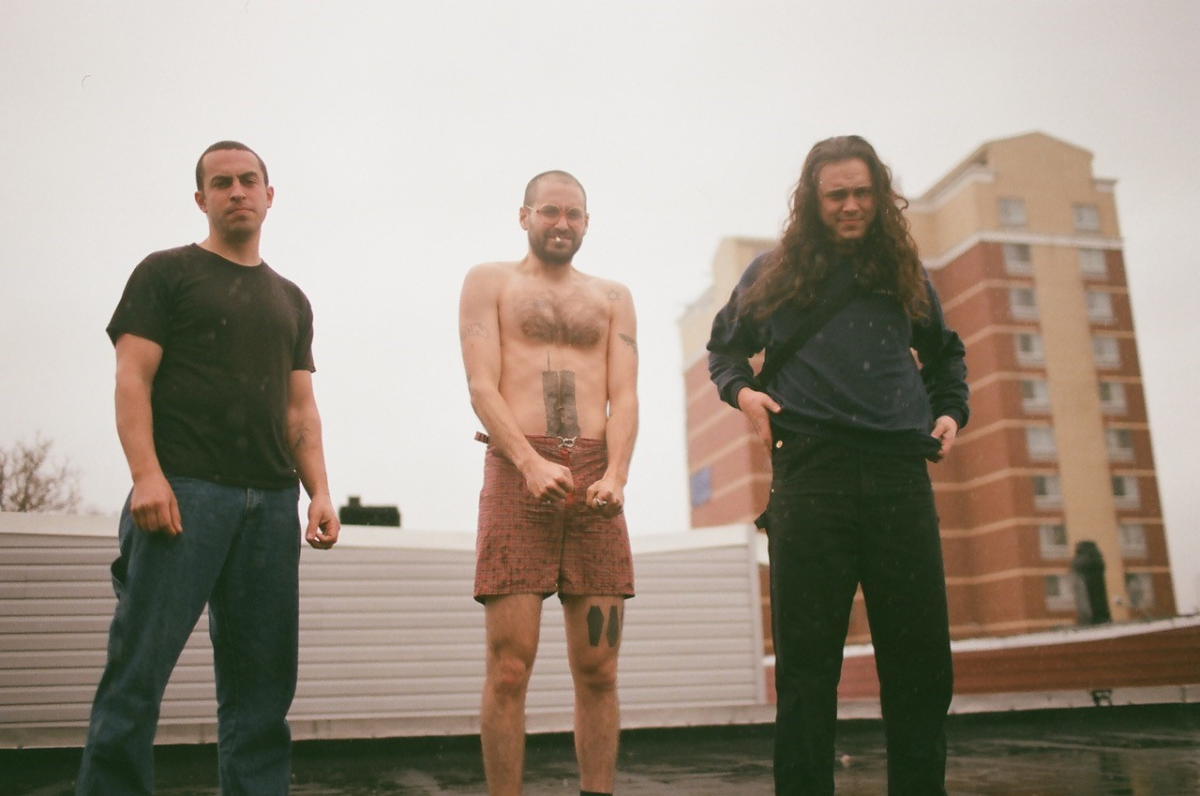 Additional Info
16+ (Under 18s with an adult 21+)

Show Me The Body is a New York City based ecClesiastical hardcore trio consisting of Julian Cashwan Pratt (founder; banjo and vocals), Harlan Steed (founder; bass), and Jackie McDermott (current drummer). The band has organized non-traditional, intentional DIY spaces for NYC youth since 2015, and since expanded that work to a global capacity through their urgent, ceremonial live shows, subterranean punk and hip-hop mixed tours, and their CORPUS NYC platform. Trouble the Water is the culmination of nearly a decade of barrelling against New York City's structural ambivalence and indifference; an invocation to a like-minded global community to consider the alchemy of family-building, and of turning water to blood. Trouble the Water both references and pays homage to the physical city, and the New York Sound: not one particular genre, but the people and subcultures that encapsulate it's true foundation, style, and spirit; while expanding upon and reckoning with the hyperlocal territory of 2019's Dog Whistle. With Pratt's most encantatory, interrogative poetry to date, and Steed expanding the glitchy, caustic arena of his electronic experimentation, the band is feeling more like themselves than ever. The founding duo, who have worked together since 2009, used Trouble The Water to methodically inhabit one another's forms; Pratt experimented recklessly with production and synths, while Steed challenged his own focus to include melodies and riffs.

Although the title invokes the ancient alchemy Moses wielded to free and unite Israelite peoples, Trouble The Water refuses nostalgia, or mimicry. Instead, it considers the sublime power of the unifying physical practices that can be enacted daily, to invoke immeasurable spiritual and collective reactions. Buoyed by moments of stinging stillness and compulsive, almost optimistic, malfunctioning rhythms, the work is literally a conjuration to dance, and move. If we are really living through the end of the world, maybe every movement we make, no matter how slight, is actually boundless and radical. How do we find freedom through rejecting time altogether, and existing only in communion, in space, and in the constellations we form as we choose our "blood" families? Or, as Pratt demands on Demeanor, "What's better than when we come together? Fighting, dancing, fucking together." Trouble the Water is at once a homily for those left behind or displaced, and a searing investigation of what survival looks like from within the borders of an aggressively policed city and state, that postures those unignorable calls for rage and migration to a world at war.

Since 2015, Show Me the Body have expanded their international music community into an independent label, recording studio, and community organizing platform. The band recently completed their Half-A-USA tour with support from Soul Glo and WiFiGawd, which included their inaugural In Broad Daylight festivals in New York and Los Angeles. Through the intentional cultivation of their local and global chosen families, and a decade-long dedication to sustaining the New York Sound, Show Me the Body has solidified a legacy of confronting and permanently shifting the rigid limitations of the hardcore genre.
Artists
Show Me The Body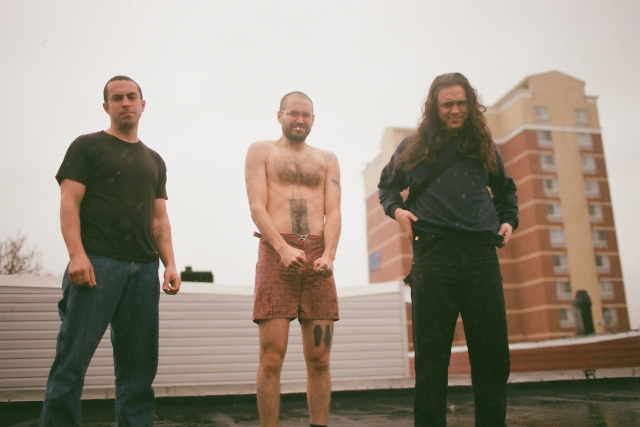 Show Me The Body started as a band in 2009 consisting of Julian Cashwan Pratt (banjo and vocals), Harlan Steed (bass), and Gabriel Millman (drums). Jackie McDermott (current drummer) joined the band in 2020. Their unique sound is heavily influenced, both sonically and in attitude, by the city that reared them: New York. The band has been at the forefront of the city's underground since the release of their 2014 EP Yellow Kidney. Over the ensuing years Show Me The Body established themselves as one of the most exciting bands in the city, through their torrid live show and distinctive sonics.

Dog Whistle, Show Me The Body's most immediate and critically acclaimed body of work to date, is heavy yet honest. The album was produced by Chris Coady, Show Me The Body, and Gabriel Millman (original drummer and current in-house producer). Dog Whistle was written in Long Island City, Queens and recorded in Los Angeles, California in the summer of 2018. "Dog Whistle is a call-to-arms directed at the community, its sonic urgency reflecting the mounting challenges of surviving in the city," writes The FADER. The album was released on March 29th, 2019 and follows Show Me The Body's debut album Body War.

Show Me The Body has spent the last several years building and elevating a community of like minded artists and creative collaborators called CORPUS. The first CORPUS release was an eponymous mixtape featuring Denzel Curry, Princess Nokia, Eartheater, Moor Mother, and more. Corpus has also released projects from Trippjones, Dreamcrusher, and Dog Breath. More recently, Show Me The Body toured with Code Orange and King Krule.
Island of Love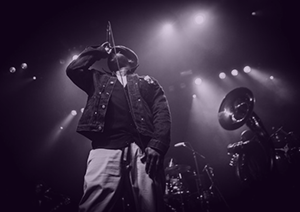 Stingray